Why Big Truck Guide?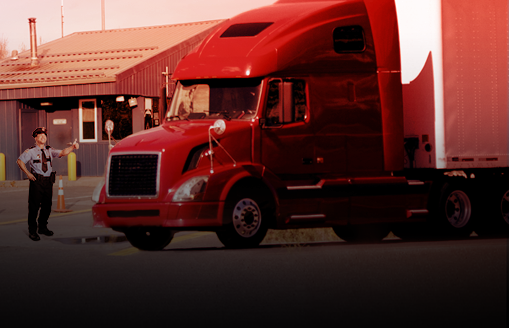 It's that feeling of nervousness as you see the weigh scale lights flashing.
Did I double check everything?
Why didn't I insist on weighing the load before I left the shipper?
Will I get a ticket?
Can I afford it?
I hated these thoughts that happened almost every time I rolled up to a weigh scale.
This is why Big Truck Guide exists. To bring clarity to size and weight regulations so that you can be a little less nervous as you roll up to the scale.
---
Data
Our Data is Our Strength
Big Truck Guide maintains a proprietary database that complies size and weight regulations for all US states and Canadian provinces.
A common question is how we keep track of all regulations that are constantly changing. Just like you, we read industry publications and find out about changes in that way. But…
We also monitor over 800 different web pages where legal texts for size and weight regulations are kept. Weekly.
This is done by a web crawler that automatically checks all these web pages and then checks if any changes have been made. While this system is not foolproof, we strive to have the most up to date regulations that are available, and then pass this information on to our members!
Recent Data Updates
The Big Truck Guide Database is a collection of information about trucks carrying divisible loads. This means regular freight.
This database was initially assembled in 2014 by collecting and interpreting legal codes from all US States and Canadian Provinces. In 2019 it was completely reconstructed with the addition of the 'ruleset' concept which allows for the release of MyBigTruck Reports.
---
This website is a go-to any time I'm wondering if a particular state is going to like the fact that the stupid sugar plant loaded me heavy on the rear. I trust this website more than I trust The Evil Overlord (wife and ex-codriver) with a carving knife in her hand. I trust that's good enough for you.

Todd McCann, AboutTruckDriving.com
I have been driving trucks and/or around trucks, adjusting loads, fifth wheels, and tandems for 42 years. I find the explanations and diagrams on your documents very simplistic AND I APPRECIATE THAT!!!! Seriously, like many of us old goats out here we know this stuff but the laws and/or variations of the same law keep changing. Your product allows a guy like me to look something up and get a simple and readily understood answer or explanation of a process.

My friend, thank you for the charts, diagrams, and explanation. I know I appreciate your efforts. I keep the information you provide in my Cab Book so it is easily found when I have any questions.

Stuart, Driver
We at SandCan would like to thank you for your valuable input toward the configuration of our transportation equipment.

Considering the many options that are approved and disapproved throughout the Americas your knowledge and advice was invaluable.

We fully intend to continue utilizing to your Big Truck Guide service for the foreseeable future and truly appreciate your service.

John Sheesley, SandCan
Products
Membership Options
Join Big Truck Guide to gain access to all of the products available individually for purchase, and a number of members-only tools that let you compare between 27 different truck types.
A Big Truck Guide Membership will take the fuzzy out of weight regulations
Membership includes access to:
Unlimited MyBigTruck Reports
ETextbook and Training Program: Understanding Semi Truck Weights and Dimensions PDF
Truck Gross Weights by State Tool
Detailed Truck Information Tool
Dimension Comparer Tool
Trucks Allowed in each State Tool
Bridge Weight Calculators
Recurring Billing so you don't lose access
MyBigTruck Reports
Load Heavy. Stay Compliant. Make More Money
US State, US Federal and Canadian Provincial truck size and weight regulations are all different and cause compliance headaches for shippers, trucking companies and truck drivers. Now with MyBigTruck reports you can enter your axle spacings and other information pertaining to your unique truck and generate a report that contains the following information:
Maximum Axle Weights
Maximum US Federal and other Bridge Weights
Maximum Gross Weights – Unpermitted
Maximum Gross Weights – with Permit
US Federal Bridge Detailed Compliance
Compliance with Kingpin to Rear Axles
Compliance with Trailer Length
Available for 5 and 6 Axle semi trucks
$25.00 USD for 3 Reports, Unlimited edits
Understanding Truck Weights and Dimensions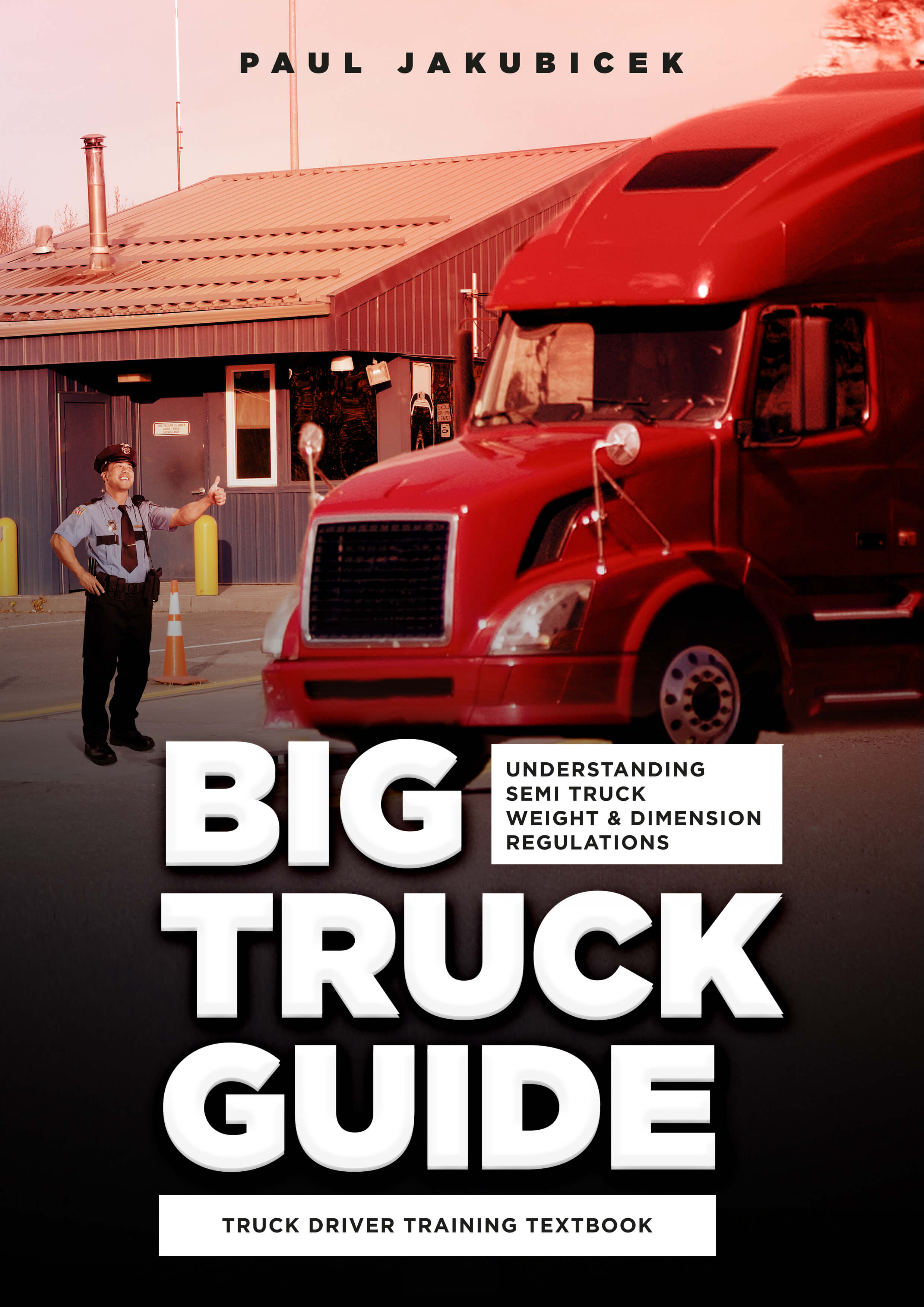 After working through this book you will be able to:
Distinguish between gross weights, tare weights, and payloads
Identify the different types of weight limits that apply to vehicles:
Gross Weights
Axle weights
Tire Weights
Manufacturers' Weights
Learn where US Federal Laws apply
Understand how the Federal government controls truck dimensions
Understand how the Federal government regulates weights including Bridge Weights
Learn why kingpin to rear axle restrictions are in place
Find out how to adjust your axles, and in what direction
Find out what the maximum and minimum limits are for KPRA measurements.
49 Pages
Purchase the textbook and gain access to quizzes for $20.00 USD
Kingpin to Tandems Cheat Sheet PDF
Everything that you need to know about Kingpin to Tandem Axle Measures in 4 pages:
Printable copy of the Kingpin to Tandem Axles Maximums Table
Printable copy of the Kingpin to Tandem Axle map
Instructions on when and how to move your tandems
Where Kingpin to Tandem Minimum measure restrictions are in place
4 Pages
Purchase this document for $10.00 USD
---
Blogs